Splash Irrigation has been serving Grand Rapids and the West Michigan area with expert underground sprinkling services since 1989. With over 30 years of excellence in lawn services, we're the answer to a beautiful lawn and a well maintained underground sprinkling system.
Underground Sprinkling Systems Experts

"Committed to Excellence since 1989"
Residential & Commercial Sprinkling Services
Serving Rockford, Grand Rapids, Calendonia, Kentwood & Byron Center, Sparta & Cedar Springs, Cascade, Ada, & Lowell, Grandville & Jenison, Hudsonville, Belding & Greenville, Howard City, Sand Lake, Kent City and greater West Michigan.
Installation
Splash Irrigation is a name you can trust. After 28+ years of quality work in irrigation in both residential and commercial, we are dedicated to our customers for all their irrigation needs.
UNDERGROUND SPRINKLING SYSTEM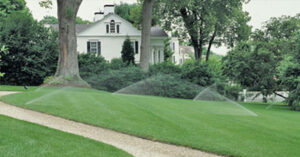 High quality, customized solutions.
LANDSCAPE LIGHTING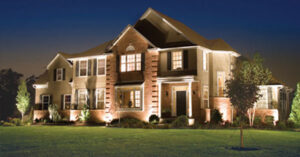 Enhance and beautify landscaping as well as home security lighting.
Maintenance & Repair
Splash Irrigation is a premier contractor for K-Rain and Hydro-Rain state-of-the-art sprinkling systems.
STARTUP / WINTERIZATION

Servicing all brands of sprinkler products.
BACKFLOW TESTING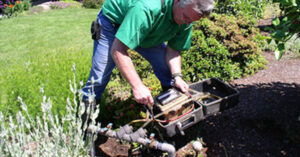 We are now State of Michigan Certified to do all types of backflow testing, residential and commercial.
Add Ons & Treatment
Let Splash help maintain and Revamp your systems
REVAMPING & ADD-ONS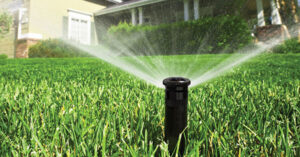 For outdated and poorly installed systems, or if your existing system needs to cover more lawn or landscape area
INTELLIGENT WATER USE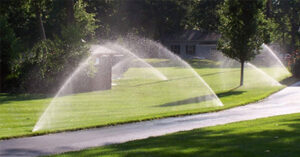 Water conservation products including: rain sensors, ET sensors, soil sensors, check valves in sprinkler heads, and water saving nozzles.
WATER TREATMENT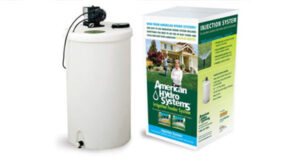 Fertilization systems and insect control and mineral (rust stain) removal systems that work with your sprinkler system.

"I can't thank all of you enough for your patience, knowledge, and wonderful service. all of you deserve a big "high five" and lots of good things to come your way. Thank you again."
LINDA B

"Want to let you know we appreciated your quick response to our untimely irrigation problem. You came through graciously."
JEAN J

"Thanks for your hard work, positive attitude, and attention to details. You took good care of my home & yard and I greatly appreciate it."
LARRY V
Frequently Asked Questions
When are Maintenance Agreements Due?
We send them out in February, and in 2017 we expanded our due date from April 1st to April 15th to give a bit more time to get this in once the weather gets warmer and we are all thinking "Spring". After April 15th contracts will be unavailable for the discounted price.
When is the best time of day to water?
In Michigan the best time to water is usually early in the morning before the sun gets too hot. It will give the ground the maximum amount of time to absorb the water.
Why is my Rain Sensor not working?
Rain Sensors measure a certain amount of rain before it will turn off your system. It could be raining out but if it has not accumulated a ½ inch of rain it will not turn it off.
How long does the Rain Sensor leave my system off?
Your system could be off up to 3 days after a significant rain.
How long does it take to install an irrigation system?
Usually the installation takes only one day, but in some cases additional time may be necessary.
How much damage to my lawn should I expect during istallation?
We use a great deal of caution during installation and use machinery that minimizes turf damage. We will re-seed any soil we must expose during installation on existing lawns. We try to have as little impact on your yard as possible.
Do we need to call Miss Dig?
No, if we feel your job requires Miss Dig, we will call and take care of that for you.
Do you do backflow testing?
Yes we have an ASSE certified backflow tester on staff. We will do the backflow test and submit all the information to your township for you.
Do you service all systems?
Yes we can repair and service all brands of irrigation sprinkling systems.
When should we call for winterization?
We ask that you call at least 2 weeks before you would like to turn off your system, to ensure the date and time you would prefer.
When should we call for start up?
Start up can be tricky as it depends on the weather in the Spring time. Once you feel it is getting close please give us a call, we do tend to book out about 2 weeks during our busy seasons of startup and winterization.
What areas do we service?
We service all of West Michigan: Rockford, Grand Rapids, East Grand Rapids, Ada, Sparta, Cedar Springs, Greenville, Comstock Park, Walker, Lowell, Kentwood, Grandville, Jenison, Hudsonville, Coopersville, Howard City, Newaygo, Byron Center, Caledonia, Holland, Muskegon, and Grand Haven.
Request Service or Get a Free Quote
Contact us to set up a free in house consultation or Contact us for job opportunities
We're Hiring! | Request Service / Free Quote or Call
Call Us Anytime: (616)-866-7040
Office Hours: M-F: 8:00am – 5:00pm

11750 Cedar Rock Drive NE
Rockford, MI 49341